Amenities
Salle climatisée
Spécialités régionales
Régimes spécifiques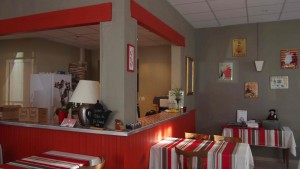 Welcome  in a spacious, bright and air-conditioned restaurant. The atmosphere is warm and relaxed.
Our cook will offer you balanced menus with some regional specialties.
Our family cuisine knows for 10 years, meet and adapt to the diet of each.
Le lunch is served from 12.00 pm to 13. pm and dinner from 19.00 pm to 20. pm.
The lunches are served in the dining room from 7.00 am to 9.30 am, according to your tastes and desires, hot drinks, fruit juice, fresh bread, fruit and yogurt of the country are offered.